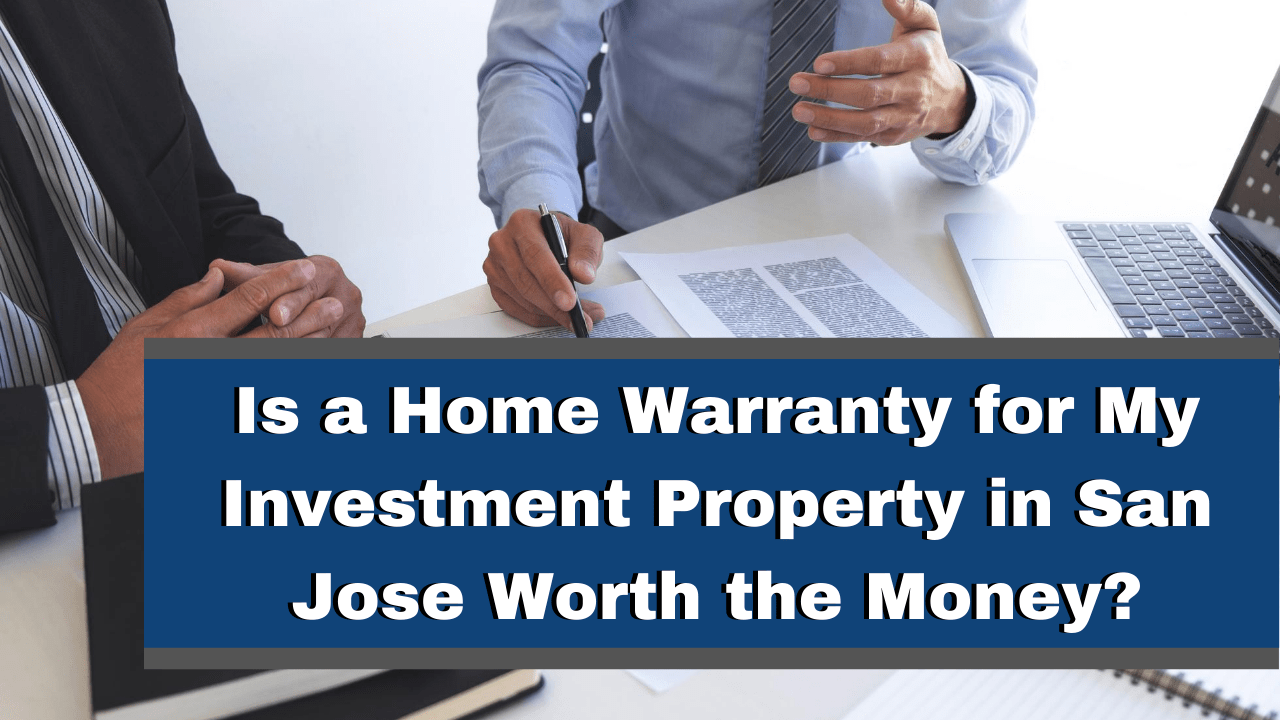 We are often asked if a home warranty is a good idea for San Jose rental properties.
Generally, we discourage it.
If you're buying a home that you plan to occupy yourself, there may be good reasons to purchase a home warranty. However for investment properties it's rarely cost-effective. Not only do you have to pay a deductible and a trip fee every time there's a problem, those warranty companies will work hard not to pay claims.
This often leads to delay and shoddy work. As professional San Jose property managers, we trust our own process and our preferred vendors.
Home Warranty Companies and Response Times
One of the most frustrating things about home warranty companies is that they lack any sense of urgency, no matter how immediate the need. If the furnace breaks down and your warranty covers it, you may feel pretty good about that. But, if it takes the warranty company a week to inspect the problem and then another week to schedule the work, it could be a long time before you have a working furnace in the property.
Not only does this raise habitability issues, it also leads to frustrated tenants who are cold.
Responding to maintenance immediately has to be a priority. You need to quickly repair what is broken in order to protect the condition of your investment. You also need to respond right away in order to meet the needs of your tenants. One of the most common reasons that tenants move out of properties is because their maintenance needs are not responded to in a timely manner. Home warranty companies don't understand your urgency as a rental property owner. Their slow response times can cost you money and lead to tenant disputes.
Home Warranty Companies Don't Deliver the Best Work
We have also found that the quality of work is not always great with warranty companies. We keep a preferred list of vendors who we've screened thoroughly, and we've also developed great relationships with them. We know that these vendors provide reliable work and stand behind what they do. With a warranty company, you'll be required to use their vendors. We don't always know anything about these companies, and we can't trust their standards will meet our own.
The vendors we work with are incentivized to provide great work. They know that we provide them with a lot of business, and they want to keep that business. Home warranty companies remove a lot of the control that we have over maintaining and repairing your home. While we can work with them, we always advise our rental property owners and investors to avoid buying warranties.
We believe in customer service and in preventative maintenance. We work hard to retain good tenants, and all that work won't matter if their maintenance and repair needs aren't responded to on time.
Our vendors believe in delivering high quality maintenance work at affordable prices. If you'd like to talk more about the costs and challenges of home warranty companies, please contact us at Cornerstone Property Management. We'd be happy to tell you more.