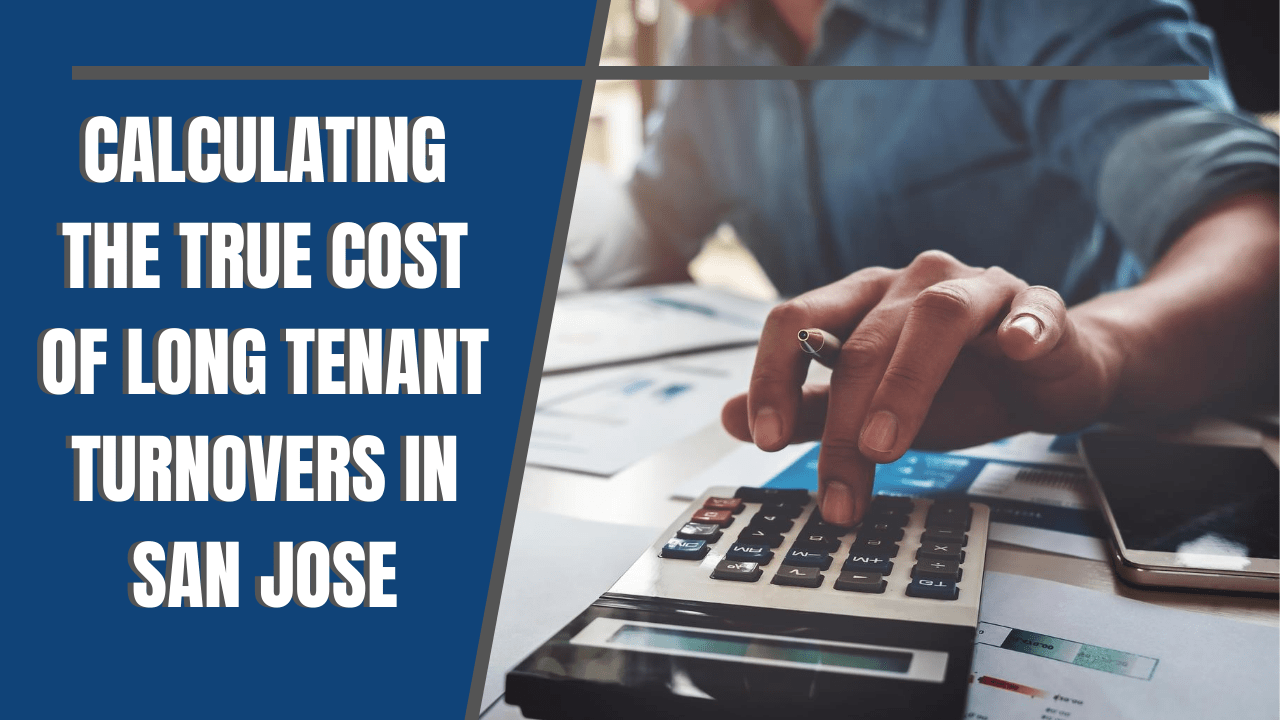 Most San Jose real estate investors know that vacancy can cost a lot of money. When your property isn't occupied, you're not earning any rent. You're also paying out of pocket for utilities, lawn care, and cleaning. While vacancy is something that smart owners budget for, it's easy to forget about tenant turnover periods. Turnover creates vacancy as well, and it also requires you to take on a number of additional costs, including maintenance and cosmetic repairs.
The true cost of long tenant turnovers is harrowing. If you want to earn more and spend less on your San Jose investment property, make sure you have a plan in place to keep those turnovers brief.
Require Ample Notice in Your Lease Agreement
Most lease agreements require 30 days of notice before your tenant moves out. You should require at least that much notice; 60 days is even better. With this much notice in writing, you can begin to make your plans and strategize how you will reduce the amount of turnover time before a new tenant moves in. Once you receive your tenant's notice to vacate, send a list of things that tenant will need to do before move-out. This will prevent any disputes or confusion about what kind of cleaning needs to be done and how the security deposit will be returned.
In California, you're required to give your residents the opportunity to conduct a pre-move out walk through. Many landlords see this as a burden, but it's actually an opportunity. It gives you the opportunity to see how the inside of the home has been maintained. You'll be able to judge what kind of work will need to be done when preparing the home for the next tenants.
Schedule Vendors Ahead of Move-Out


Schedule the vendors you know you'll need. The sooner you have appointments, the faster you'll be able to manage your turnover process. You don't necessarily know what kind of damage or wear and tear will need to be handled, but you do know you'll need cleaners. There's a good chance you'll need to have the property painted. Landscapers may also be universally necessary. If you've done a pre-move out walk through with your tenants, you may know that some window treatments will need fixing and the carpets will need to be replaced. Schedule this work for as soon as possible after your resident leaves.
Market the Property Aggressively and Strategically


Get to work on your marketing plan as soon as you know you'll have a vacancy. Whether or not you show the home while it's still occupied by the current tenant is up to you. This is possible when you have a cooperative tenant who keeps the home clean and well-maintained. If not, you should wait until it's vacant.
Prepare a great listing with professional-style photos and engaging descriptions. Online advertising is most effective, so make sure your ad is on all the sites that tenants use to find their next home.
One of the best ways to reduce your vacancy costs and your turnover time is by working with a professional San Jose property management company. We can help you save money on tenant turnovers with our exceptional maintenance vendors and our relationships within the local real estate community. If you'd like some assistance or have any questions, please contact us at Cornerstone Property Management.